Setting a vision for housing in Canada
The National Housing Strategy is Canada's commitment to ensure more people living in Canada have access to safe, affordable and inclusive housing.
The National Housing Strategy is currently a 10-year, $82+ billion plan to give more people in Canada a place to call home. Launched in 2017, the Strategy includes a range of complementary programs and initiatives that address diverse needs across the entire housing continuum. It's anchored in the National Housing Strategy Act which requires the Strategy to consider the key principles of a human rights-based approach to housing.
National Housing Strategy $82+ Billion Funding Breakdown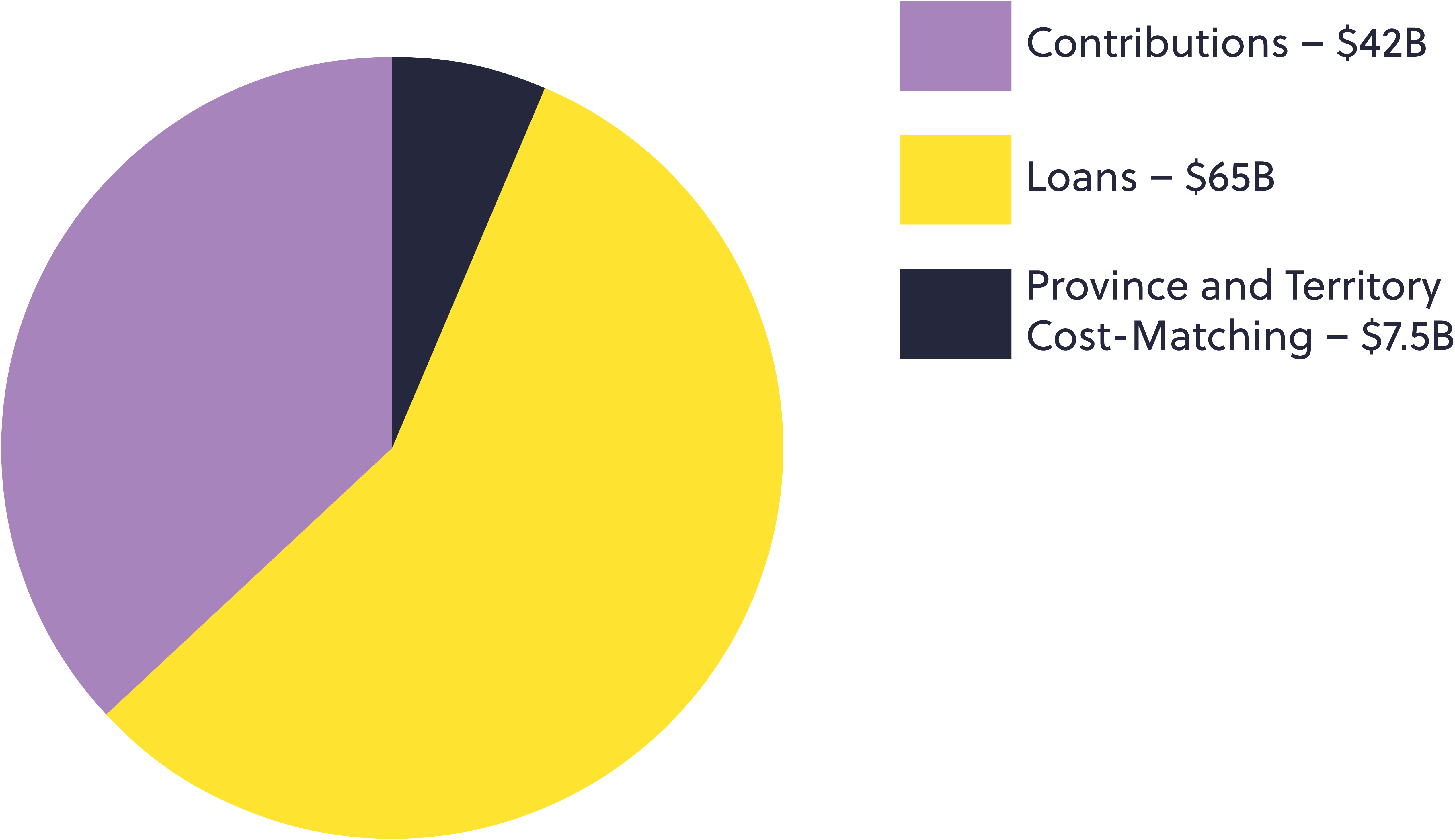 By the year 2027-2028, the Strategy aims to achieve:
540,000
households whose housing need is reduced or eliminated
160,000
new housing units created
300,000
homes to be renewed and repaired
385,000
community housing units protected and expanded by 50,000
300,000
households provided with affordability support through the Canada Housing Benefit
25%
of funding toward meeting the housing needs of women and their children
Addressing housing needs through complementary programs and initiatives
$48.3B
New construction / repair or renewal of housing supply
$15.7B
Initiatives delivered with provinces and territories
$11.17B
Existing community housing programs
$4.1B
Reducing chronic homelessness
$4B
System changes to increase housing supply
$1.892B
Support for the community housing sector
$1.35B
Improved homeownership options
$1.2B
One-time direct support payments to lower income renters
$541M
Data, innovation and research
$63M
Human rights-based approach to housing
EXPLORE MORE OF THE STRATEGY'S KEY INITIATIVES