Consulting with Canadians
Budget 2016 focused on strengthening the middle class and lifting more Canadians out of poverty. It committed to new investments in social infrastructure, with a special emphasis on affordable housing. The Government also committed to consult directly with Canadians to ensure that those investments respond to their needs.
The National Housing Strategy was created as a direct result of extensive consultations.
These consultations included wide-ranging discussions with various groups such as the public, the provinces and territories, Indigenous governments and communities, academics and researchers, and the non-profit and private housing sector. Additionally, people with lived experience of housing need and homelessness were actively involved in the consultations.
Since its launch, additional consultations on National Housing Strategy programs and initiatives have helped to respond to emerging needs and inform the development of new programming.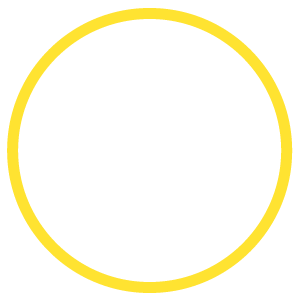 Stay tuned for future opportunities to engage in shaping our initiatives.
Explore previous consultation results.
2016 - Let's Talk Housing– Shaping Canada's National Housing Strategy

Public consultations with citizens, governments, housing organizations and experts, on the vision, themes, principles and outcomes of a national housing strategy. CMHC led this on behalf of the Government of Canada.
Download the report (PDF)
2017 - 2022 Pan-Canadian Voice for Women's Housing Symposia

Pan-Canadian Voice for Women's Housing: Emerging from annual symposiums held since 2017, this project prioritizes women-focused housing through intersectional discussions. It actively shapes housing policy, provides recommendations to CMHC, and influences the National Housing Strategy with an inclusive gender perspective.
Link to past symposia reports
2018 - National Consultation on a Human Rights-Based Approach to Housing

From March to June 2018, CMHC led a national consultation on a human rights-based approach to housing. Canadians supported proposed initiatives, including new legislation to entrench the Strategy, a Federal Housing Advocate, a National Housing Council, a Community-Based Tenant Initiative, and a Public Engagement Campaign. Feedback stressed concrete actions for those in need, prevention measures, and addressing vulnerable Canadians' unique housing needs. The proposed legislation should align with international commitments and prioritize outcomes, while the Housing Advocate should be independent, providing recommendations to Parliament.
Download the report (PDF)
2018 National Housing Conference Report

Held on November 21 and 22, 2018, the 2-day conference enabled a wide range of academic, researchers, policy makers and practitioners from across Canada and around the world to share knowledge and experience about housing problems and solutions. The report outlines the 10 main themes that emerged from the conference and reflects on what they mean for research and policy.
Download the report (PDF)
2019 - Women's Housing Need Survey

Engagement sessions were conducted in January 2019 with various groups of women from across the country to better understand their housing needs throughout the different stages of their lives. A supplementary survey was also posted from April to May 2019, to gather additional input to ensure a comprehensive and inclusive representation of women's perspectives and insights. Participants clearly expressed the need for a continuum of housing options as they progressed throughout their lives.
Download the report (PDF)
2020 - 2021 What We Heard and Final Reports: Canada-British Columbia Expert Panel on the Future of Housing Supply and Affordability

In September 2019, Canada and British Columbia established the Expert Panel on the Future of Housing Supply and Affordability. The Panel examined housing trends and developed actionable recommendations for accessible and affordable housing. They recognized the need for fundamental change in housing supply management. In January 2020, the Panel conducted panel sessions and interviews, along with a 5-month online survey to gather feedback from British Columbians. The interim report presents findings from these meetings and the online survey.

Building on the interim report of 2020, the Expert Panel collected more input from experts, stakeholders, and the public in early 2021. This led to the publication of their final report, which included 23 recommendations under 5 broad calls for action.
Download the report (PDF)
2021 - Call for Ideas: Housing Accelerator Fund and Rent-to-Own

The former Minister of Housing and Diversity and Inclusion launched a Call for Ideas from December 2021 to January 2022 for two priorities aiming to increase the supply of homes for middle income earners and to help renters achieve the dream of homeownership: a Housing Accelerator Fund and a Rent-to-Own program. (The Call for Ideas helped to inform the programs listed above.)