National Housing Council
Shaping the future of housing in Canada through inclusion and participation
On November 22, 2020, the Minister of Families, Children and Social Development launched the National Housing Council and appointed its members.
The National Housing Council is an advisory body that promotes participation and inclusion in the development of housing policy. It contributes to the success of the National Housing Strategy with the aim of improving housing outcomes for everyone in Canada.
The National Housing Council brings together committed, diverse and expert group members from across Canada. They will advise the Minister on housing issues in Canada and the effectiveness of the National Housing Strategy.
Canada Mortgage and Housing Corporation (CMHC) provides the administrative services and resources needed to support the Council in performing its duties and functions.
Learn about the National Housing Council's 3 priority areas for 2021-22
Sign up for updates!
We'll send you notification when the National Housing Council posts something new.
Mandate
The National Housing Council has been established under the National Housing Strategy Act. Grounded in a human rights-based approach to housing, the Act declares it a policy of the Government of Canada to support improved housing for the people of Canada. The Act also recognizes and advances the right to adequate housing as a fundamental human right as recognized in the International Covenant on Economic, Social and Cultural Rights.
The purpose of the National Housing Council is to further the housing policy and the National Housing Strategy by providing advice to the Minister. This includes updates on the effectiveness of the Strategy, and delivering on any other activity specified by the Minister.
National Housing Council Members
The Council has 13 members appointed by the Minister, four ex-officio members and one provincial/territorial representative.
Ministerial appointees were selected through a public call for applications encouraging a broad cross-section of experts. This includes practitioners and leaders from the not-for-profit and private sectors, academia, as well as individuals representing:
people with lived expertise of housing need or homelessness
women
the 2SLGBTQIA+ community
Indigenous peoples
persons with disabilities
members of vulnerable populations
racialized communities
Co-Chairs
Tim Richter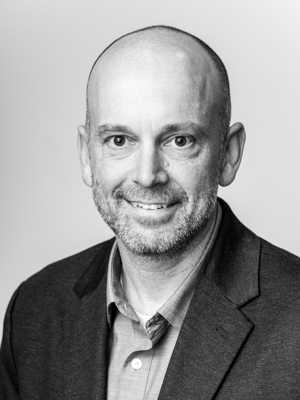 Co-Chair
Tim Richter is the founder, President & CEO of the Canadian Alliance to End Homelessness (CAEH). The CAEH leads a national movement of individuals, organizations and communities working together to end homelessness in Canada.
Under his leadership, the CAEH has helped shape federal, provincial and local homelessness action and policy. This includes the national implementation of Housing First, the National Housing Strategy, Reaching Home: Canada's Homelessness Strategy. He also played a key role in the introduction of a federally legislated right to housing.
Tim hosted 7 National Conferences on Ending Homelessness and co-authored 3 State of Homelessness in Canada reports. He launched a national Training and Technical Assistance program and as well as Built for Zero Canada.
Before joining the CAEH, Tim was President & CEO of the Calgary Homeless Foundation. He led the implementation of Calgary's 10 Year Plan to End Homelessness, the first of its kind in Canada.
Tim has a Bachelor of Arts in Political Science and History as well as a Bachelor of Applied Communications.
Romy Bowers
Co-Chair
Romy Bowers was appointed President and Chief Executive Officer of Canada Mortgage and Housing Corporation in April 2021. She leads a team of housing experts who share a single goal: that "By 2030, everyone in Canada will have a home that they can afford and that meets their needs." As CEO, Romy believes CMHC can be a catalyst for solving housing affordability challenges and a leader in building a housing system that is equitable and free of systemic racism.
Ms. Bowers joined CMHC in 2015 as the company's Chief Risk Officer. She has also served as CMHC's Chief Commercial Officer and most recently was Senior Vice-President of Client Solutions, where she led a team that brings together the expertise of CMHC's commercial and assisted housing businesses to better understand the housing needs of Canadians and develop new client-focused products and services to meet those needs.
Prior to joining CMHC, Ms. Bowers had a diverse career in the Canadian banking industry, including 12 years with the Bank of Montreal, where she gained extensive experience in treasury operations and risk management.
Ms. Bowers received an M.A. in Business Administration (Finance) from the University of Toronto and an M.A. in Arts from McGill University.
Ministerial Appointees
Ann McAfee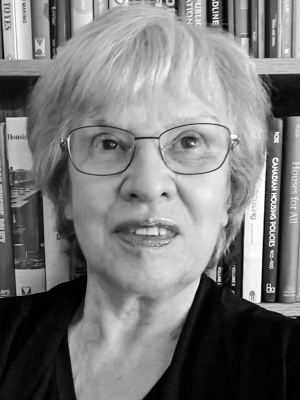 Member
Ann McAfee graduated from the University of British Columbia with a Doctorate in City Planning and Urban Land Economics. In 1974, she was appointed Vancouver's first Housing Planner, responsible for assessing housing need and assisting cooperative and non-profit development. From 1994, as Co-Director of Planning, she guided the adoption municipal plans including Vancouver's CityPlan. On 'retirement' in 2006, Ann established City Choices Consulting.
Ann has served on many national committees. She chaired the Vancouver General Hospital Board of Trustees and is on the LAI Vancouver Chapter Honorary Land Economics Society Executive.
As a UBC Adjunct Professor, Ann currently teaches a course on policy planning. She has written widely on housing and planning issues and recently on COVID-19 recovery.
Ann is a Fellow of the Canadian Institute of Planners. She has been recognized by a variety of influential organizations for her contributions to affordable housing, planning, and innovative public processes.
Caroleen Stevenson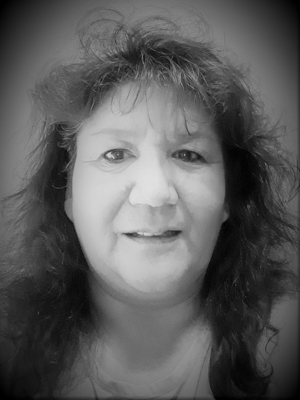 Member
Caroleen Stevenson is of Dakota Sioux/Cree descent and a member of the Pasqua First Nation #79 in South/Central Saskatchewan. Her interest in housing began when she was a youth and she has worked in the housing field for 15 years. Caroleen served 3 terms as a Band Councillor and was a housing administration assistant. She has been the Housing Manager for her Nation for 10 years.
Caroleen works with Chief, Council and the housing department. Together, they have improved operations for administration, renovations, new construction, jobs, training, mentorship programs and partnerships with companies in their area.
Carloeen participates on a number of committees, working groups and project teams. She hopes to provide a voice for First Nation housing needs in both large and small communities. She has seen first hand how the COVID-19 pandemic has highlighted challenges related to overcrowding in too many First Nations.
Caroleen and her family raise cattle and farm on the Pasqua First Nation. She enjoys camping, travelling and spending time with her family.
John Harvey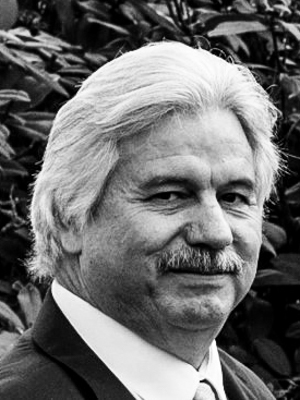 Member
John Harvey is a 35-year veteran of the not-for-profit sector who has dedicated his career to caring for at-risk youth and vulnerable families.
John has worked at Covenant House Vancouver (CHV) for 17 years and is currently the Chief Program Officer. During his time with CHV he has served on various advisory committees and boards. Most notably, John served as Chair of the Homeless Services Association of BC and Chair of the Greater Vancouver Shelter Strategy. He currently serves as a member of the Reaching Home Metro-Vancouver Community Advisory Board.
John is a graduate of Lakehead University (BA) and Athabasca University (MBA). He brings a unique lived-experience that has shaped his worldviews. As a youth, he spent several years living in West Africa. During his time in Africa he first understood the importance of service to others and the common values that bind all of humankind. John later returned to West Africa to volunteer at a desert hospital where he met his wife. John and his family live in the Metro-Vancouver area. He is a member of the Dokis First Nation in Ontario.
Marie Pascaline Menono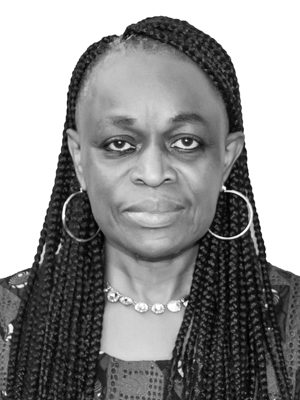 Member
Marie Pascaline Menono is a social worker specializing in intersectional Gender-based Analysis Plus (GBA+) and human rights. She is a feminist activist who advocates for women's rights and promotes the right to housing for all.
Marie Pascaline has been a gender adviser at the United Nations and for various international organizations. She has a proven track record of supporting the integration of a gender perspective into policies and programs. She is also a strong advocate for the elimination of violence against women and girls, and promoting positive masculinity.
Marie Pascaline brings her extensive knowledge of human rights-based approaches and GBA+, as well as her involvement in the right to housing approach to the National Housing Council. Her activism and professional experience make her well positioned to develop and implement housing policies and programs that address the needs of disadvantaged groups.
Maya Roy
Member
Maya Roy is CEO of YWCA Canada and a diversity specialist. She has 22 years of experience in a variety of sectors in public policy development, public health, adult education and social work. Her work has taken her to Thailand, Brazil, India and the UK where she worked with NGOs to support human rights and violence prevention.
Her essays have been published in Going Beyond the Journey (2013) by Insomniac Press, and she is the winner of the 2013 CASSA Gender Advocate Award and the Toronto Community Foundation's Vital People award in 2014. She has a Bachelor of Social Work from the Ryerson School of Social Work, and has a Masters in Social Policy and Planning from the London School of Economics.
Maya was a member of the Gender Equality Advisory Council for Canada's G7 Presidency. She is currently part of Young Global Leaders with the World Economic Forum and sits on the board of Women's College Hospital.
Pamela Glode Desrochers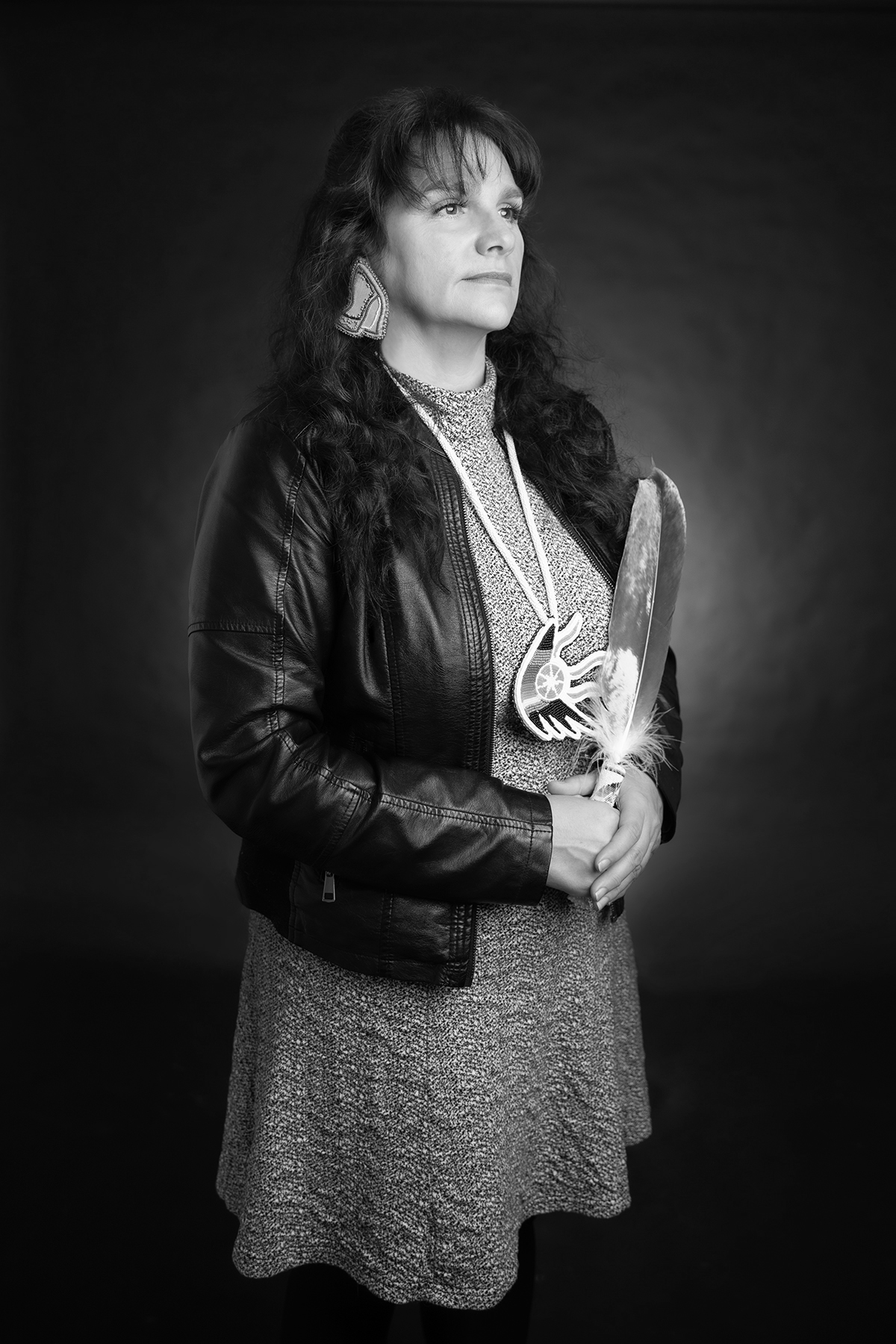 Member
Pamela Glode Desrochers has worked with the Mi'kmaw Native Friendship Centre for over 28 years and has been Executive Director for over 12 years.
Pamela's mandate at the Friendship Centre is to provide quality programs to urban Indigenous people. These programs focus on reducing poverty and crime, health, housing, homelessness, justice and promote personal and community health and well-being. She has a central role in developing a new Friendship Centre that will provide opportunities for the urban Indigenous community to become self-sustainable.
Under her leadership, the number of programs and services offered at the Friendship Centre has increased from 8 and to 40. Programs include housing and homelessness, employment and training, early childhood education, several literacy programs and a youth program.
Pamela currently sits on the Board of Directors of the National Association of Friendship Centers. She received the Governor General's award: Sovereign's Medal for Volunteers in Ottawa for Outstanding Indigenous Leadership.
Rachelle Metatawabin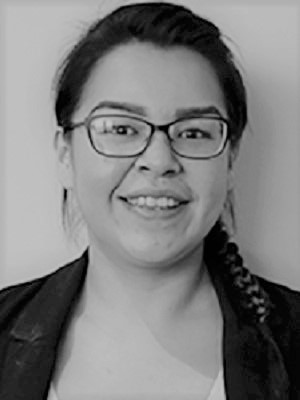 Member
Rachelle is a social justice advocate, who takes a personal interest in supporting children and youth involved in the social welfare system. Rachelle is passionate about ensuring that communities support individuals to address systemic barriers such as poverty. Rachelle has experience in program support, research and policy work on issues concerning vulnerable youth, poverty, the welfare system and food sustainability.
Rachelle is Cree from Fort Albany First Nation Ontario, but moved to Ottawa when she was 11. As an intergenerational survivor, she was involved with Children's Aid from birth, becoming a permanent Crown ward of the Ontario government at 15. Rachelle has experienced the negative impacts of homelessness, and as a result can identify many of the gaps in current social policy. Rachelle is currently a member of the Youth Reconciliation Initiative with Canadian Roots Exchange and works as a grant writer, while adventuring with her daughter during their free time.
Robert Voudrach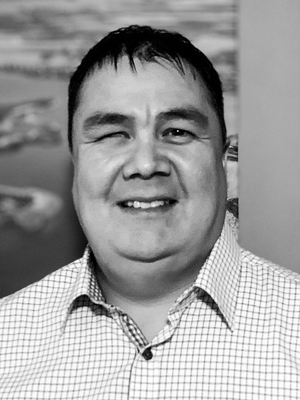 Member
Robert Voudrach is an Inuvialuk, raised in Tuktoyaktuk, Northwest Territories. Following high school, Robert registered as an apprentice with the Tuktoyaktuk Housing Association, earning Inter-Provincial Journeyman status as a carpenter. He then served as Maintenance Foreman, overseeing the maintenance management system of public housing assets.
Robert expanded his building knowledge in the private sector in Victoria. He returned to the North where he completed the Business Administration Program at Aurora College. He has held several roles with the NWT Housing Corporation. He was a Technical Advisor and Technical Manager and then transferred to the Infrastructure Division where he is a Senior Project Officer. In his current role, Robert provides support to regional offices on contract administration and project management while managing capital construction projects across the NWT.
Both Robert and his fiancée are survivors as both of their parents went to residential school. They are well aware of the inter-generational effects it has caused and are passionate about increasing the quality of life for people in the North.
Sam Watts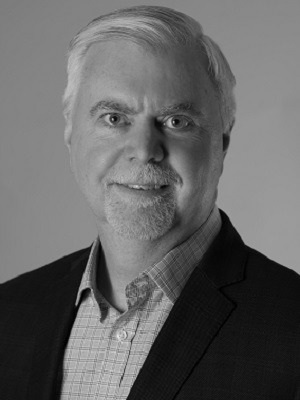 Member
Sam Watts serves as CEO of Mission Bon Accueil / Welcome Hall Mission, an organization founded in 1892 that provides Montréal residents in need with a range of services. Dedicated to eradicating chronic homelessness and hunger in Montreal, Welcome Hall Mission operates emergency and supportive housing services. It also operates a mental health treatment unit affiliated with McGill University and the Psychiatry Department of the Jewish General Hospital. In partnership with the CIUSSS Centre-Sud, the Mission runs a rehabilitation service and a free Dental Clinic with McGill University's Faculty of Dentistry. The Mission's youth services team manages an innovative program called "Coeur a Soeur" that provides housing and practical support to young mothers and their children. It has an annual budget of approximately 30 million dollars, more than 160 full-time employees and over 400 volunteers.
Sam has worked in a variety of management roles at a Fortune 100 company in Montréal. He was also an independent team effectiveness consultant to corporations, governments and not-for-profit organizations, acting as a catalyst, facilitator and executive coach. Sam is the author of "Good Work Done Better," a book that proposes new ways of thinking in the community-based non-profit sector. He has also authored articles for a diversity of local and national publications. He serves on several non-profit boards including The Canadian Alliance to End Homelessness and L'Arche Canada.
Sylvia Maracle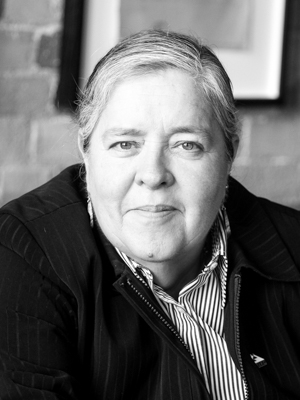 Member
Sylvia Maracle (Skonaganleh:ra) is a 2Spirited Mohawk, Wolf Clan member from Tyendinaga Mohawk Territories. Sylvia has worked with Indigenous Friendship Centres since 1975. She has been the Executive Director of the Ontario Federation of Indigenous Friendship Centres for 41 years.
Sylvia has been the Chair of Ontario Aboriginal Housing Services since its inception. She has also served as president and board member of several Toronto Indigenous organizations.
Sylvia has been instrumental in designing, implementing and chairing many Ontario Indigenous strategies. She has also contributed to a number of federal Indigenous initiatives. She holds leadership roles for the National Association of Friendship Centres and the Native Women's Association of Canada. She has participated in international events representing Indigenous women and children.
Sylvia is a founding Co-Chair for Two Spirits in Motion, the national advocacy group to support 2SLGBTQ+ Indigenous community members.
Sylvia received Doctor of Laws degrees from Guelph, York, Trent and Queen's Universities. She is an Officer of the Order of Canada, Queen's Jubilee Medal and an Indspire Award for Public Service.
Tim Ross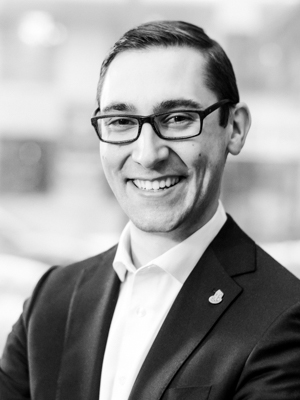 Member
Tim Ross is the Executive Director of the Co-operative Housing Federation (CHF) of Canada. CHF Canada is a national membership association of housing co-operatives, representing over one thousand members, and home to over a quarter of a million people.
Tim's is a nationally recognized non-profit, community, and co-operative housing policy advocate. Through his work with the Co-operative Housing Federation of Canada, he's forged partnerships across the housing spectrum. He is also founding President of the Community Housing Transformation Centre, a $68.6 million pan-Canadian initiative designed to drive transformation, sustainability and growth in the non-profit and co-operative housing sector.
Prior to moving to Ottawa, he served as the Executive Director of the New Brunswick Non-Profit Housing Association, and previously led the Community Action Group on Homelessness in Fredericton.
Ex-Officio Members
Marie-Josée Houle
Federal Housing Advocate
Gina Wilson
Deputy Minister, Indigenous Services Canada
Kelly Gillis
Deputy Minister, Infrastructure and Communities
Provincial/Territorial Representative
Louise Michaud
Assistant Deputy Minister, Disability Programs and Housing and President of Saskatchewan Housing Corporation
Contact Us
By email: [email protected]

By mail:
National Housing Council Secretariat
Canada Mortgage and Housing Corporation
700 Montreal Rd
Ottawa ON  K1A 0P7
Disclaimer
The views or opinions expressed on, or through, this webpage are solely those of the National Housing Council, and do not necessarily represent or reflect the official policy or position of the Government of Canada and/or Canada Mortgage and Housing Corporation (CMHC). The National Housing Council does not act or speak on behalf of the Government of Canada or CMHC.