Container homes help seniors retain independence
January 12, 2023
AT A GLANCE
After 5 years on a waitlist for seniors' housing, Brenda Blanchard moved into her container home in March 2022.
Brenda's new home is accessible, affordable and has enabled her to retain her independence.
Plans were already in motion for an affordable housing development when The Region of Waterloo discovered the National Housing Strategy's Rapid Housing Initiative.
The Rapid Housing Initiative enabled the Region of Waterloo to provide an affordable housing solution within 15 months.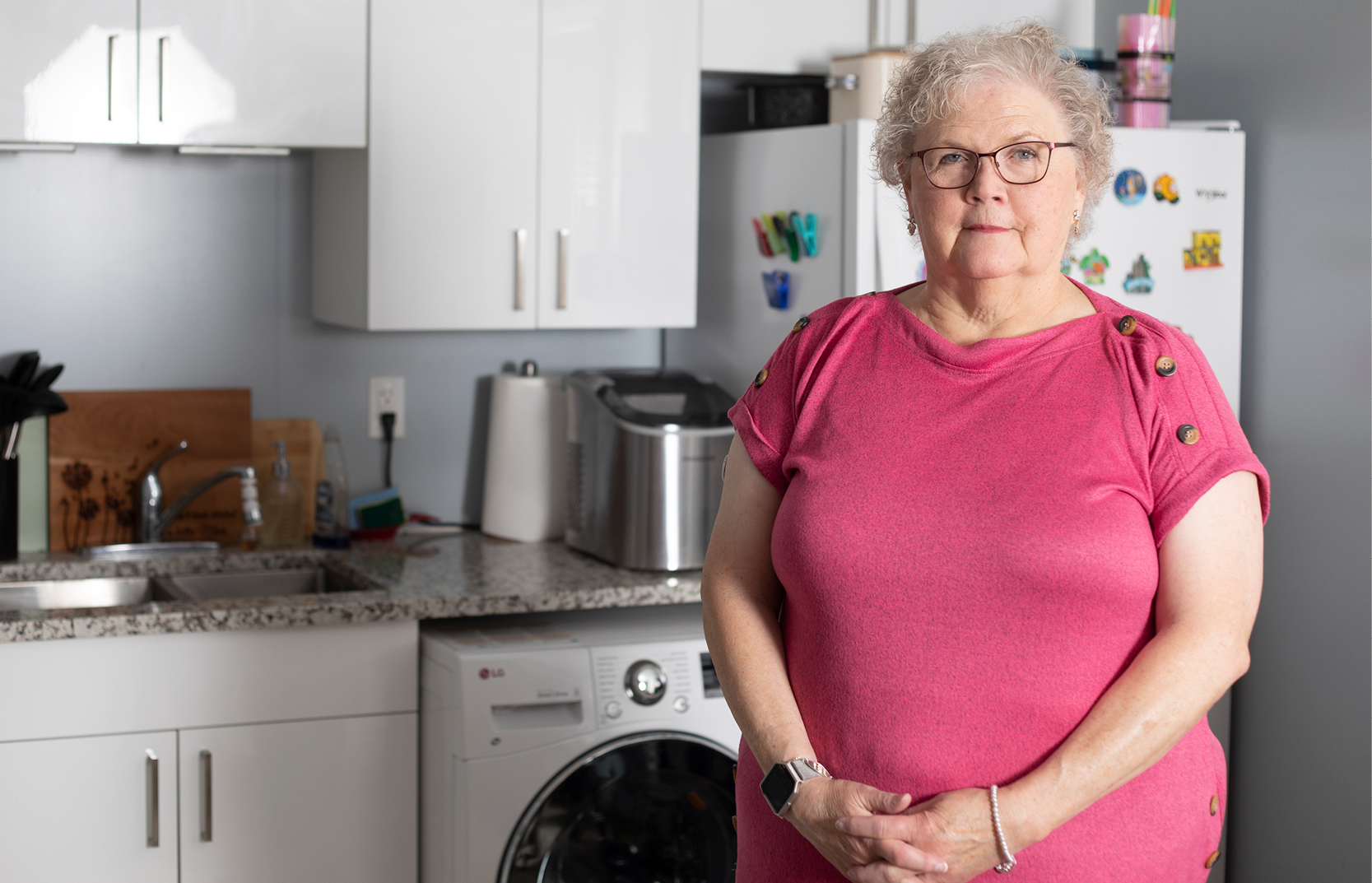 "I felt very fortunate that my name came up."
In March 2022 Brenda Blanchard and 5 other seniors moved into the Bechtel modular housing project in Cambridge, Ontario. The project was a pilot program launched by the Region of Waterloo to help fill a need for affordable housing for seniors in the region.
A long wait for a long-term solution
Finding stable, affordable housing was a long-term challenge for Brenda. She grew up in Cambridge but was living in Oakville when the owner of her rental building decided to sell. She had to find somewhere to live, and the cost of rent was rising. Brenda moved to Guelph and commuted an hour to work, until she lost her job and moved in with her daughter.
I don't have to go up and down stairs. I still do all my own cooking. Everything is here.
After 5 years on the waitlist for seniors' housing, she was offered a place in the new Bechtel community.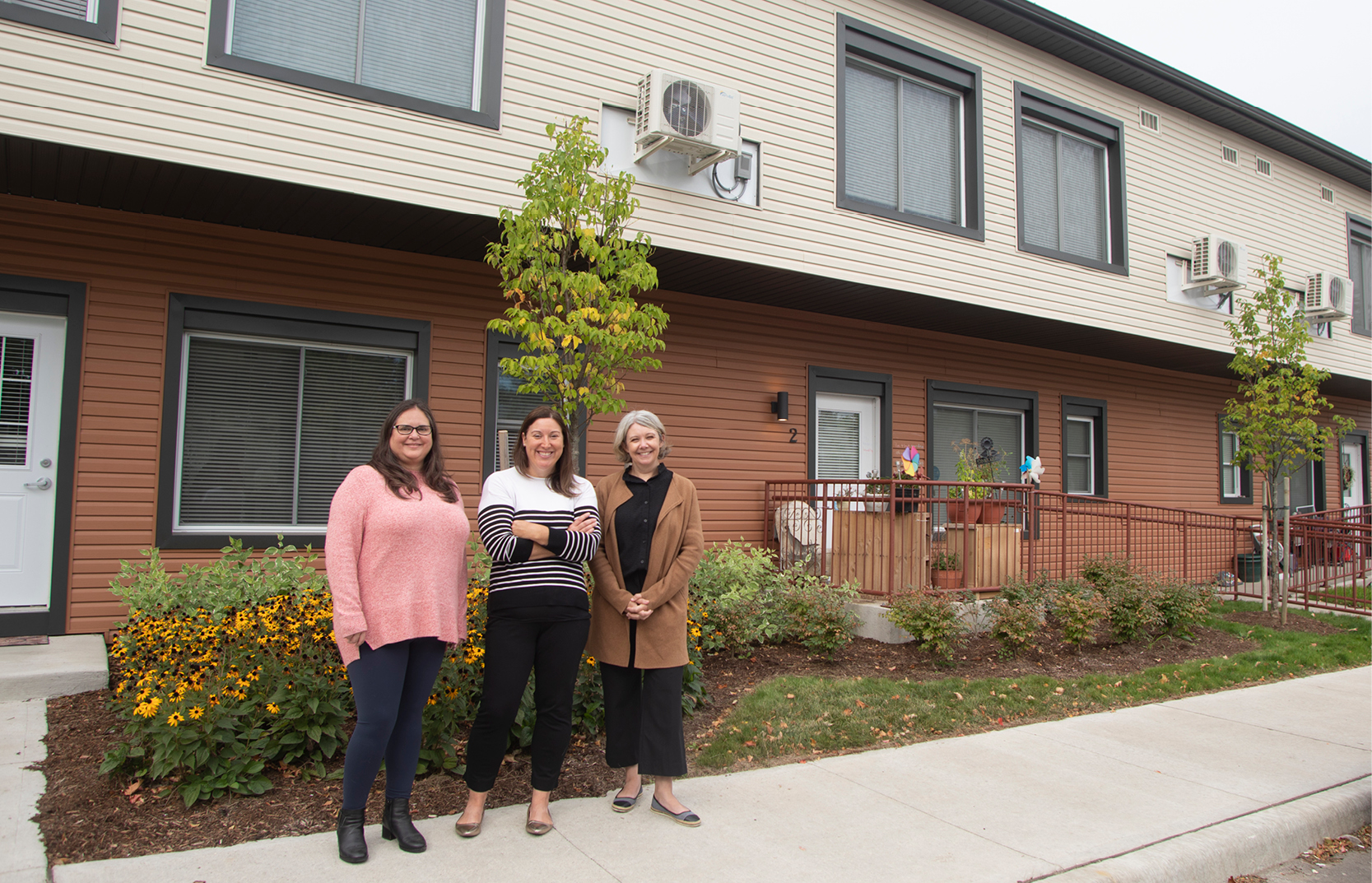 Adjusting to container living
While it was a bit of an adjustment after living with family, Brenda welcomed the opportunity to get back into her own space. Plus, the modular design and layout of the container home come with additional benefits.
"I know what a shipping container looks like, but I don't think of it like that," says Brenda. "It's easier for me to get around. I have some health issues and now I don't have to worry about going up and down stairs. I continue to do all my own cooking and I have my independence. I am also close to most major amenities such as grocery stores, the gas station and restaurants."
The project end to end was 15 months, which is pretty amazing.
Amy Osika, manager, Waterloo Region Housing and Client Services, Region of Waterloo says that most people find the modular concept a bit of an adjustment.
"Container homes aren't your typical units," she says. For example, they are a bit smaller and don't necessarily come with a lot of storage.
Amy says that now the residents have moved in and had time to settle into the new layout, they are happy with the concept and satisfaction is high.
Production was also fast and efficient.
The Region already had plans in motion for a modular housing development with a pre-selected housing provider, NOW Housing. This proactive work, and the timing of the launch of the National Housing Strategy's Rapid Housing Initiative enabled the Region to get the pilot off the ground right away.
"I think the project end to end was 15 months, which is pretty amazing," says Amy.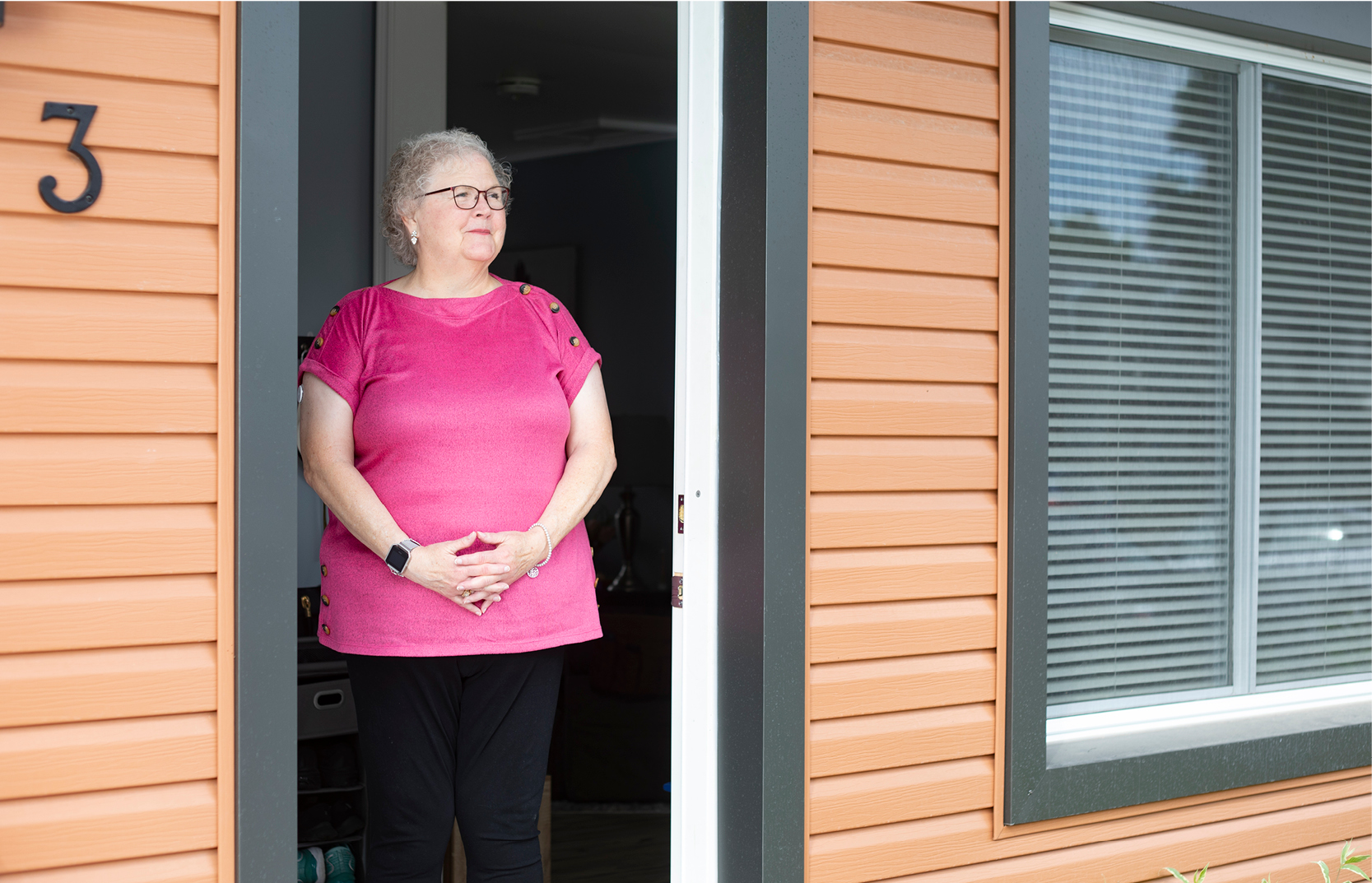 Streamlining for success
Given it was the Region's first container build, there were a few challenges.
"As a pilot project and a new form of construction for the Region, there were some challenges with the project," says Jeff Schumacher, supervisor, Affordable Housing Development, Region of Waterloo. "With the commitment of everyone involved, including the general contractor, the Region, the City and the broader community, we were able to work through the unexpected hurdles together and deliver a successful project. It was also completed on budget and in a timely fashion.
Jeff says another way to prepare is through community engagement.
"By including all parties, for example the City staff, local councillor and neighbours from the early stages of the project, we were able to involve them in the development homes that fit in appropriately and add to the neighbourhood. This is the type of gentle density that we want to replicate across the Region."
Small-scale projects can have a great impact.
Complementing the neighbourhood
Jeff, Amy and the team reached out to the existing residents on the property as well as neighbours and local council members to get their feedback on exterior elements of the homes as well as the colour scheme.
"It was important that the look of the new units complemented the existing homes in the neighbourhood," says Jeff. "It is amazing to see the transformation of simple shipping containers into homes. Some people were skeptical at first but they don't see them as shipping containers any more, they see them as homes. Small-scale projects can have a great impact."
Amy agrees.
"One of the unique aspects of this project is that it was integrated into an existing community," she says. "And I have to say, the local residents have been very welcoming to their new neighbours. They've been very proactive, from helping them move in to helping them source items that they maybe were missing."
As for Brenda, now that she's settled, she feels like she can take a breath and looks forward to her family dropping by for a visit.
"It feels like home now."
KEY FACTS
The Bechtel modular housing project created 6 new container homes for seniors in Cambridge, Ontario.
The project was funded by the Rapid Housing Initiative. This National Housing Strategy program helps to create new permanent affordable housing units and aims to commit all funds as quickly as possible to ensure housing is available within 12 months of agreements.