Indigenous-led project tackles child poverty in Surrey
April 26, 2022
AT A GLANCE
Surrey is home to the largest and fastest-growing Indigenous population in BC. Yet, Indigenous people make up 22% of its homeless population. Source: 2020 Homeless Count
Skookum Surrey is working on a multi-year initiative to change the process of information gathering. The goal is a community driven process that better reflects the housing realities and needs of Indigenous people in Surrey.
Skookum's approach helped Surrey resident Krystal Dumais share her experiences and provide Skookum with further insight into the scope of child poverty.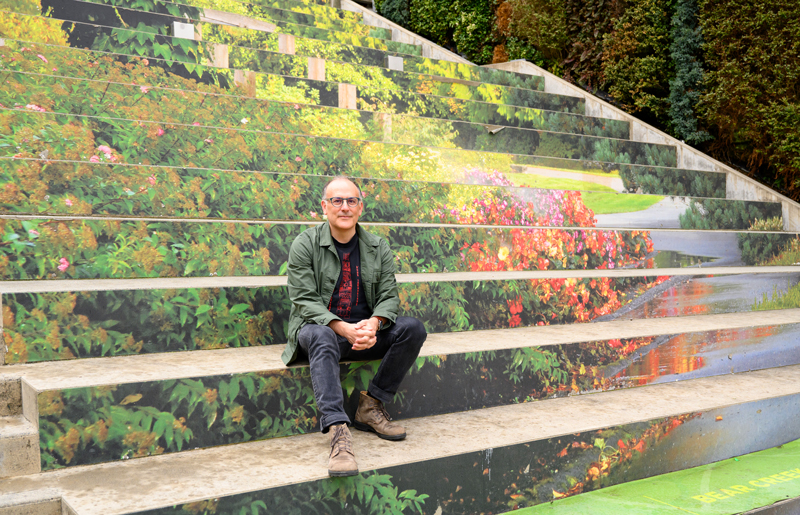 Skookum Surrey didn't set out to try to solve Indigenous housing needs in Surrey. Nor did it set out to create a new way of generating knowledge. The achievements of the Skookum team and have emerged gradually – and funding from CMHC is helping them get there.
Skookum Surrey was created by the Surrey Urban Indigenous Leadership Committee, whose members include Indigenous groups and representatives from municipal and provincial government.
It started modestly, as a research lab intending to study and brainstorm solutions for Indigenous child poverty in the city. The group took a gradual, ground-up approach. They soon realized the great power contained in their research model and in its participants.
It's about taking back control over the production of knowledge and allowing our community to drive the process.
"That relates to our whole approach to Indigenous social innovation," says Sheldon Tetreault, one of the project leads. "It's about taking back control over the production of knowledge and allowing our community to drive the process."
"Social innovation" generally refers to a method of inquiry that views problems in terms of the systems that produce them. It seeks solutions that benefit the people affected.
It's a popular research approach in sociology, but one which Skookum Surrey found to be alienating to Indigenous people. So, they overhauled the approach. They placed Indigenous knowledge and lived experience at the centre to reflect the reality of the people they were helping.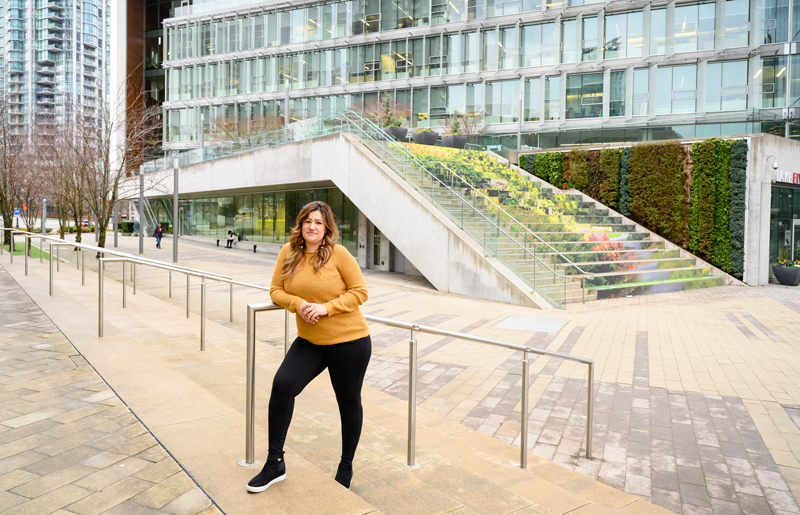 This model of participant-led, ground-up enquiry led first to a broad-as-possible examination of child poverty in Surrey. They zeroed in on the importance and the shortage of housing in the city. And then moved on to Skookum's current focus on Indigenous homelessness.
Throughout this 5-year journey, Skookum has held 2 things constant:

A unique and evolving approach to producing knowledge.
A sharp focus on the needs of their community – the fastest-growing, and now largest, Indigenous population in B.C.
Surrey has surpassed Vancouver as home to the largest Indigenous population in the province.
3% of Surrey's population identifies as Indigenous
Almost half of the Indigenous population Is younger than 24 years old
More than a third of Surrey's Indigenous children are living in poverty
59% of Indigenous residents who are unable to find adequate housing are families with children
Storytelling helps capture scope of economic hardship
Krystal Dumais moved to B.C. as a child. Her mother took her there from Saskatchewan, fleeing "a tough time," back home. But Krystal and her mother found new, economic struggles in the West. It wasn't easy, she said, but it gave her the sort of education you can't get in school.
It really resonated with me to be able to tell stories
Connecting with Skookum gave Krystal an opportunity to share her experiences. By doing so, she helped Sheldon and his team to understand the scope of child poverty in the city.
"It really resonated with me to be able to tell stories," says Krystal.
"Skookum gave me the opportunity to present and speak in a safe space, in a safe way, where I was comfortable. I was able to speak to community stakeholders that might be able to help make changes in Surrey."
The research lab's broad enquiries kept leading them back to one fundamental issue: housing.
We came to understand that the limited supply of affordable housing in Surrey was contributing directly to Indigenous child poverty
Initially, the Skookum team suggested setting up a housing co-op as a way of testing out their findings about housing. They quickly realized that the lack of housing and its impact was too complicated and too fundamental to be addressed in that way. Instead, they created a spinoff project – The Skookum Lab: Urban Indigenous Housing Solutions, funded by the National Housing Strategy Solutions Lab program.
This project looked specifically at housing needs and desires of Surrey's Indigenous population. The final deliverable is a "road map" that aims to use housing solutions to break the cycle of Indigenous poverty in Surrey. Their research has shown that growing up in poverty reduces the chance of moving beyond it – of moving from survival mode to a place where they can thrive.
Solutions Lab identifies need for almost 2,000 units of affordable housing
The road map identifies a need for 1,880 units of deeply affordable housing for Indigenous residents. It concludes with a focused strategy to work with all 3 orders of government to build at least 772 units of deeply affordable housing for single-parent Indigenous families.
Skookum Housing Solutions: Innovative Indigenous Research in Surrey, BC received the 2021 CMHC Gold Roof Award for Housing Research Excellence. The team plans to use the funding from that award to push still further, focusing on the issue of Indigenous homelessness in Surrey.
They chose that focus after uncovering another startling statistic: Indigenous people make up 22 percent of its homeless population. Meanwhile, the city lacks necessary supports for Indigenous homeless people.
And so, the Skookum model continues – and it's a model that has served them well.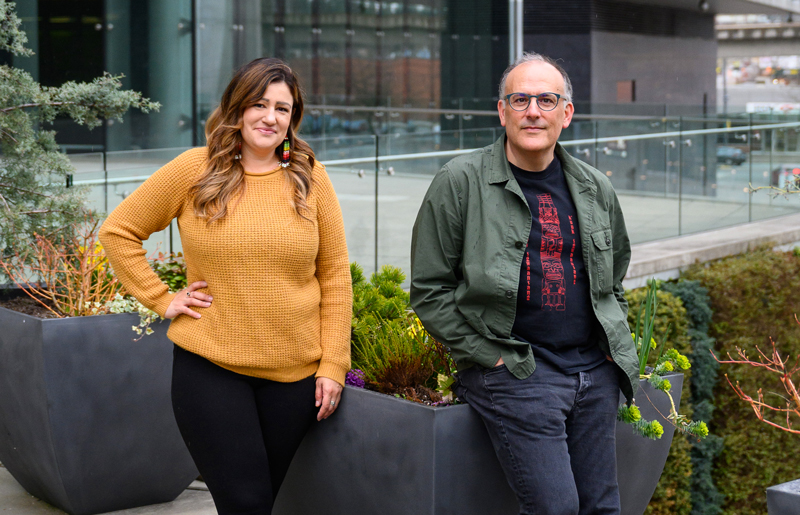 Community engagement drives Skookum model
Sheldon says the group's focus on impacts has occasionally meant having to "resist the desire to move immediately" to the solutions phase. Instead, they chose to allow time for community-based problem definition and solutions to emerge.
This is because, on top of the hefty challenge they faced in Surrey, they have chosen to try to raise the bar on the very idea of community engagement.
"Too often Indigenous people are engaged with by outsiders and left with the feeling that our knowledge was extracted with no benefit to us," says Sheldon.
"We wanted to do better."
I don't have post-secondary. I have Indigenous knowledge
For Skookum, this includes hiring local Indigenous people to work on the project. People like Krystal, who went from being a volunteer to being an engagement facilitator with Skookum Surrey.
"I don't have post-secondary. I have Indigenous knowledge," she says.
It's an approach that is built into Skookum's business model.
"We are trauma-informed," says Krystal, "and we can relate to the Indigenous community from our own experiences."
KEY FACTS