Pharmacy graduate buys first home in Canada's North
October 20, 2021
AT A GLANCE
Lianne Leger moved from New Brunswick to Whitehorse to pursue her career as a pharmacist
After a period of renting, Lianne began to explore home ownership
Together with local real estate professionals she discovered the First Time Home Buyer Incentive and was able to purchase her first home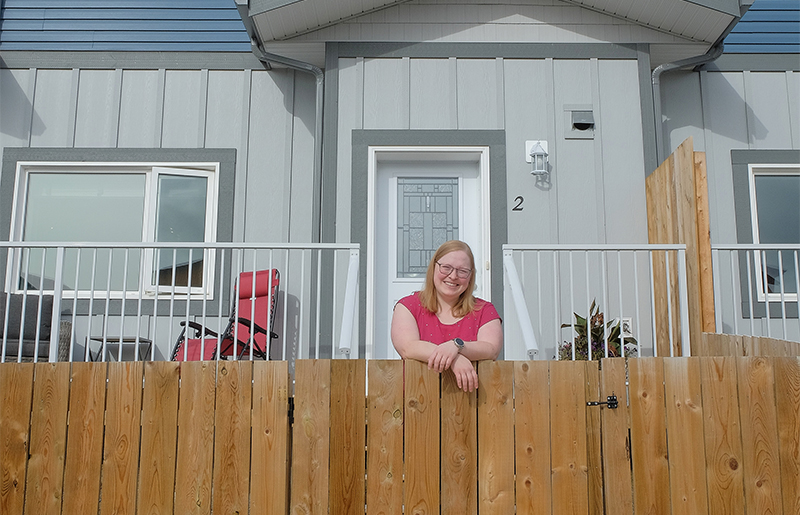 Faced with a challenge, it isn't uncommon to hear Lianne Leger say, "I can do that." Finding a place to call home was no different.
Lianne was born in Alberta and raised in a small town in New Brunswick. She graduated as a pharmacist from Dalhousie University in 2018. With few close-to-home internship and career opportunities, she decided to look further afield.
Lianne had already travelled throughout most of Canada and knew she didn't want to be in a big city. "The North was a mystery to me," she says. "So I thought, Let's just see what's up there!"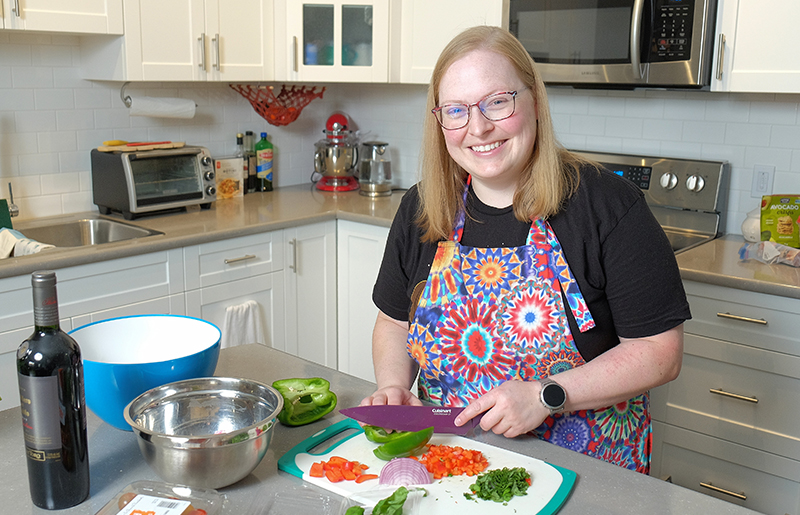 Lianne began cold-calling pharmacies in the North and was pleased to receive an offer in Whitehorse.
Soon, she was moving across the country to a fully-furnished 2-bedroom apartment. The adapted house included everything she needed to get started. Her monthly rent hovered around $2,300.
I was raised with the idea of building equity.
As Lianne's career took shape, she began to explore new housing options.
"I was raised with the idea of building equity and owning property," says Lianne.
The high cost of housing in Whitehorse proved challenging, however. It wasn't until a visit from her parents and a chat with her landlord — also a real estate agent — that the possibility of home ownership came into focus.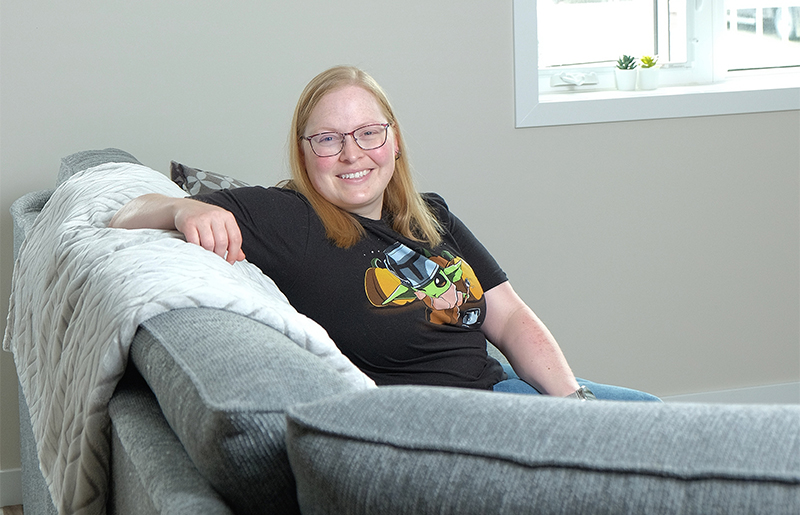 The key factor that convinced Lianne that ownership was within reach was CMHC's First Time Home Buyer Incentive. At that point, it was unknown to most of the real estate professionals in the area but after she mentioned it, they discussed and discovered it together.
Today, Lianne lives in a 2-storey town house. Her housing costs are in line with what she paid as a renter and the amenities are similar but she now has much more space.
Built in 2019, the 1,800-square-foot home includes an attached single garage. With 2 living spaces, 9-foot ceilings on the first floor, 3 bedrooms, and 2 and a half baths, Lianne is ready to comfortably welcome her family from New Brunswick.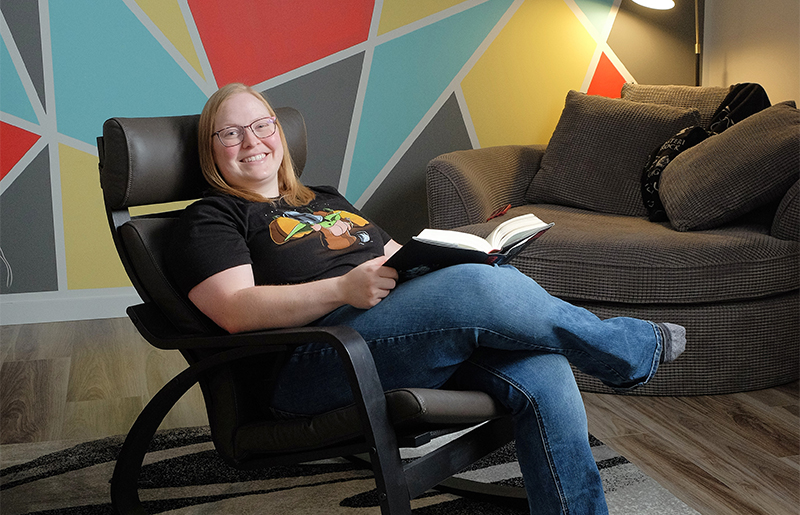 Lianne is slowly making the place her own. She has already painted a mural on her living room wall and is choosing furniture with thought and care.
She is also enjoying her new community. She has volunteered as an immunizer at the local COVID-19 clinic and is getting to know her neighbours.
"It's really starting to feel like home."
KEY FACTS