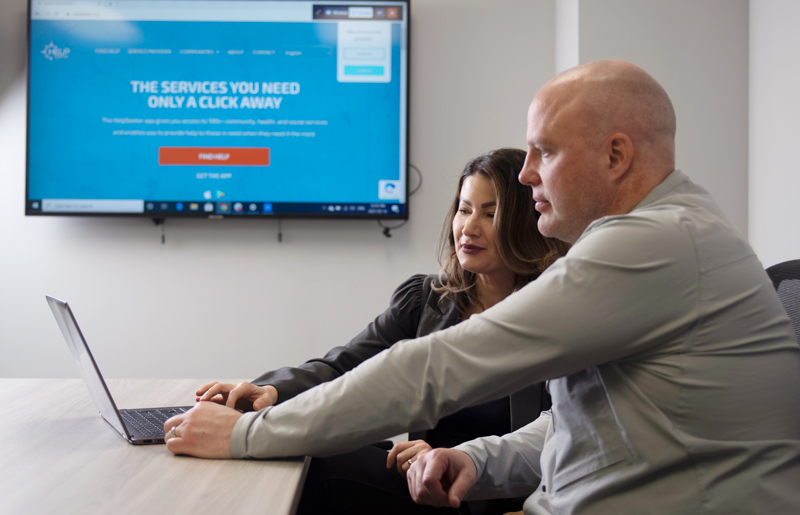 Alina and Travis Turner created the digital application, HelpSeeker, to match users with essential social services and supports in their local community.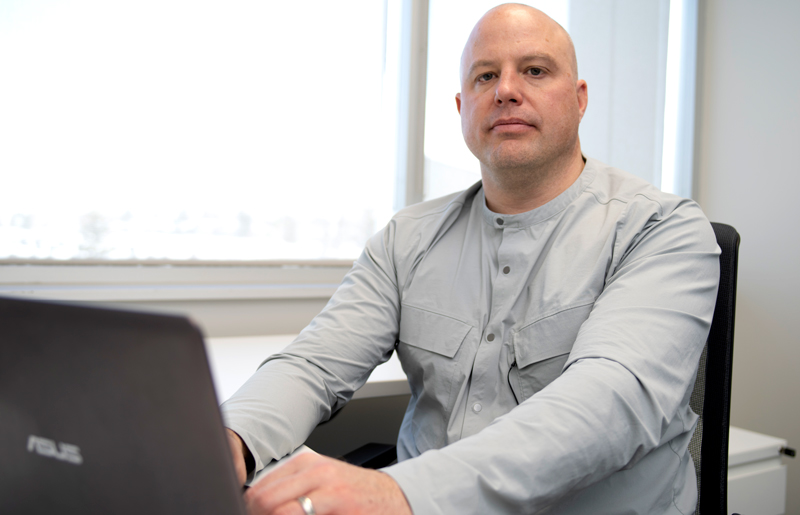 Travis is an educator who has worked with youth struggling with mental health issues. HelpSeeker provides an effective way for youth to find the support they need.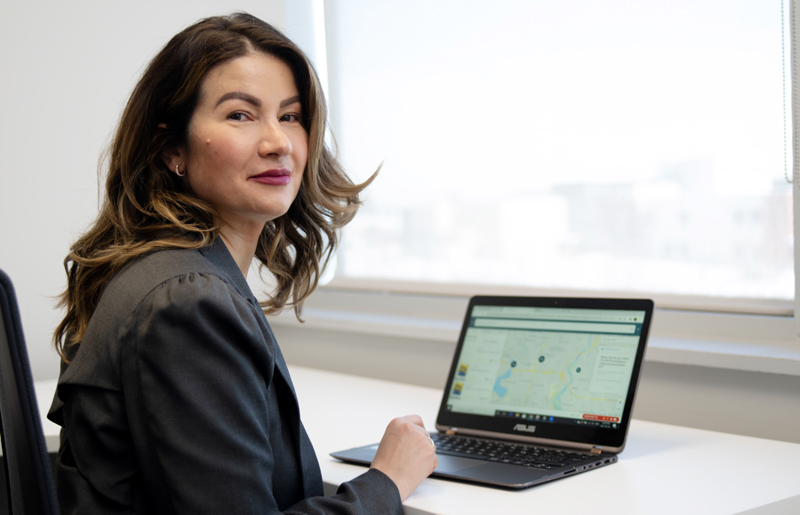 Alina's experiences with homelessness inspired her to find a way to help others in a similar situation.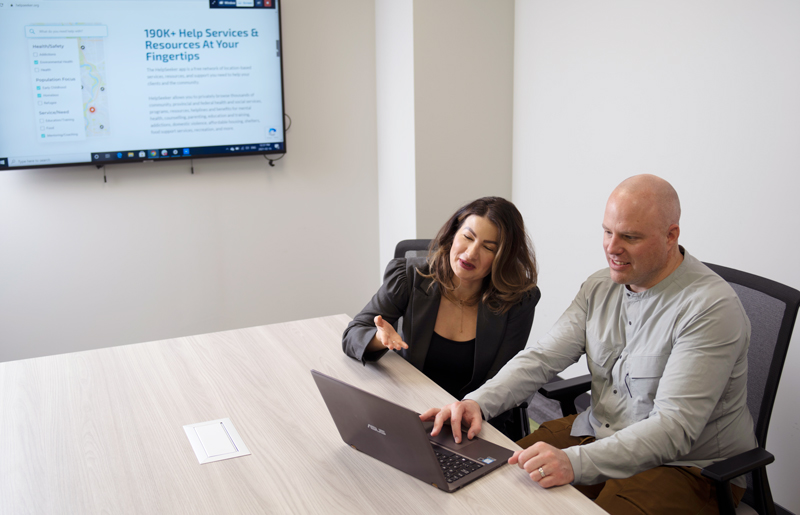 With CMHC funding, Alina and Travis are poised to expand HelpSeeker and serve more than 5,000 communities across Canada.
New app connects users to housing and essential services
Alina Turner felt like her life was falling apart. She was 16 years old and had arrived in Canada as a refugee. Her parents had divorced, her brother was in the criminal justice system and she was now experiencing homelessness. She knew she needed help, but she did not know where to look or who to ask.
"I didn't know what to ask for or what words to use," says Alina.
With the support of her boyfriend, Travis, Alina was able to secure the social assistance she needed to find a place to call home.
"That was a turning point in my life," says Alina.
"I finished high school, I went to university, received a PhD in Anthropology, and ended up working in the homelessness sector," Alina says. "If I hadn't had access to that support, who knows where I would have ended up."
Alina and Travis, now married for 20 years, held that experience close to their hearts and resolved to help Canadians who are experiencing similar struggles.
"As an educator who has worked with youth struggling from mental health issues, I have always wished there was a more effective way I could help my students," says Travis. "So, Alina and I decided to take action."
In 2018 in collaboration with the City of Medicine Hat they launched HelpSeeker—a digital application that matches Canadians in need with essential social services and supports in their local community. For example, someone at risk of homelessness can search their local area and find supportive housing, just by using their phone.
"I was used to being someone who came up with ideas to solve homelessness," Alina says. "For HelpSeeker, Travis and I decided to take it a step further and invest in a solution. We built it ourselves from our family savings."
The application proved to be a huge success and has expanded to cover hundreds of municipalities and sees more than 111,000 monthly interactions. HelpSeeker is now being further developed and refined through the National Housing Strategy's Solutions Lab, delivered by CMHC.
"With the funding we received through CMHC's Solutions Lab, we brought together innovative thinkers from across Medicine Hat's social service system," Alina says. "We discussed the digital transformation necessary in a community like Medicine Hat to improve access to available social services. We wanted to unpack what that would mean. It is thanks to the consultations we did in the Solutions Lab that we identified ways to enhance HelpSeeker. We're implementing those ideas now."
For Jaime Rogers, manager of homelessness and housing development for the Medicine Hat Community Housing Society, the benefit of HelpSeeker was immense.
"HelpSeeker has been an invaluable force here in Medicine Hat," says Jaime. "It's helping our community to build towards a more accessible and equitable social safety net. What the Solutions Lab helped us realize was that this could be bigger than Medicine Hat—that the transformation HelpSeeker brought to our community could help other communities across Canada. It has exceeded all of our expectations."
HelpSeeker currently serves more than 200 municipalities across Western Canada with more looking to use the app in their communities. With funding support from CMHC, Alina and Travis are looking to expand the app's reach to more than 5,000 communities.
As HelpSeeker serves more people in need, Alina cannot help but reflect on her own life and family. Her struggles have motivated her fight against homelessness.
"I was a refugee, a kid without a home to call my own," Alina says. "When you face this stuff, it is always with you. My brother, who experienced homelessness and addiction throughout his life, recently passed away from a fentanyl overdose. We came from the same family, the same background. Two siblings are not always going to have the same trajectory, but our paths ended up so different. I have so many questions as to why I ended up where I am and my brother ended up where he is, and I'm not sure I have all the answers yet."
She reflects on families across the country who are struggling.
"I know it is possible for us to intervene and change the course many people who are going down. We just need to put the right tools in front of families and children who need that help. That is what HelpSeeker is aiming to do."
At a glance
HelpSeeker received funding from Solutions Lab, a National Housing Strategy initiative.
In February 2021, CMHC committed $2.5M over three years to nationalize HelpSeeker, scaling from the 200 communities it serves today, to 5,000.