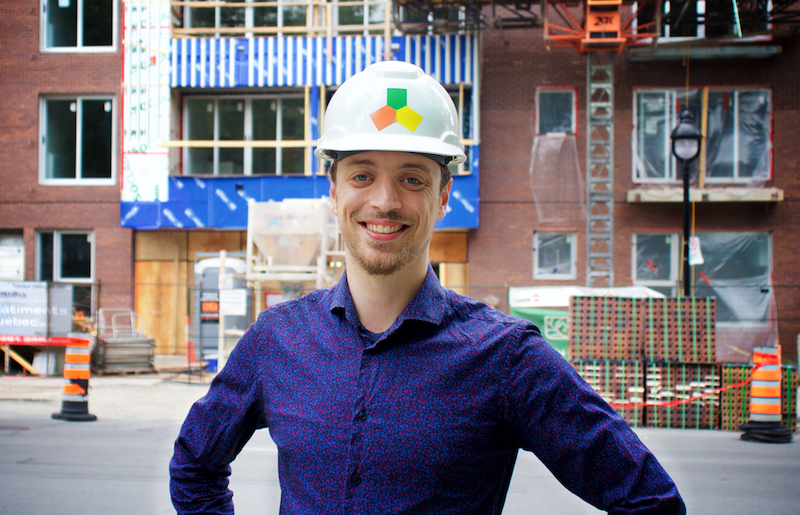 Laurent Levesque, co-founder of non-profit organization, UTILE, hopes that Woodnote Co-operative will serve as a financing model for affordable student housing across Canada.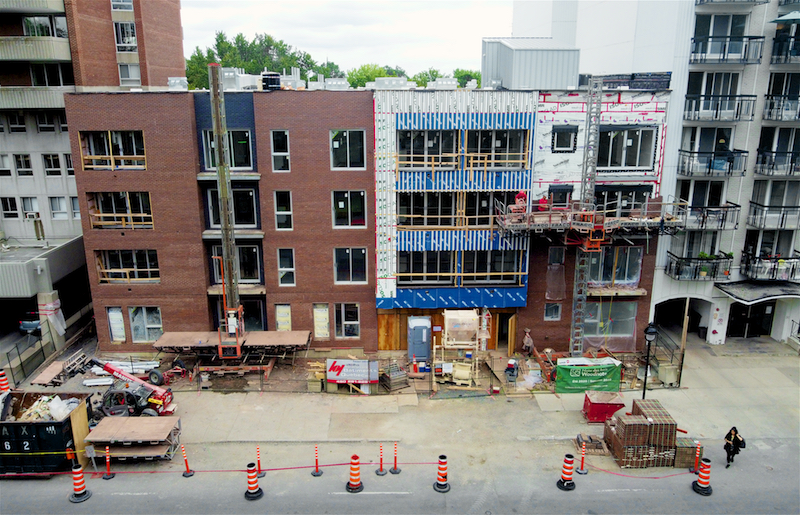 Woodnote Co-operative will provide students in downtown Montreal with 90 affordable rental units.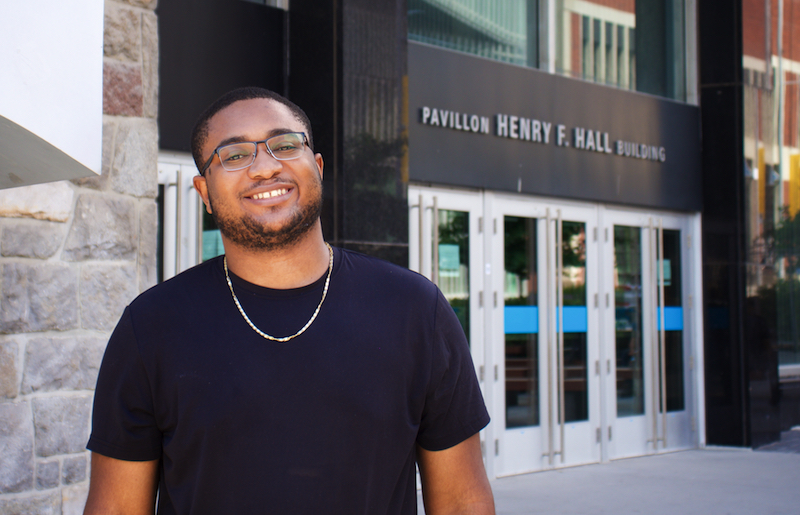 Isaiah Joyner, general coordinator, Concordia Student Union, is excited to see the positive impact the Woodnote Co-operative will have on university students' experience.
New affordable housing options for students in Montreal
Finding safe, affordable and suitable housing can be extremely challenging for students. Tight budgets, the expense of urban living and inexperience negotiating with landlords can result in students settling for less than ideal living conditions. Four, 5 or 6 students are often crowded together in buildings badly in need of repair. All of which can place undue stress on young people who are often living away from home for the first time.
It's something the Concordia Student Union (CSU) had been considering for a while. Concordia currently offers student housing for first year students after which, they must find accommodation in the open market. "It's not a fair playing field for students," explains Isaiah Joyner, full-time finance student and General Coordinator, CSU. "Their budgets don't stretch as far as people in the workforce and there's often a stigma attached to being a student that makes some people think they're carefree, just looking to have fun and not look after their accommodation. You're inexperienced about life outside the nest. Often, students don't fully understand their rights as tenants and are easily taken advantage of."
The CSU had been considering the idea of constructing a designated student building for some time when they met with non-profit organization, Unité de travail pour l'implantation de logement étudiant -- better known as UTILE. The group is dedicated to the development of affordable student housing in Quebec.
"When we look at the student housing landscape, there are two kinds of actors – the university residences, or higher-end private student housing. Between these two options, there's a gap for the student population," says Laurent Levesque, co-founder and coordinator, UTILE.
This is a new affordable housing project for students in Montreal. The @Concordia Student Union and @UTILE have partnered to build 90 units. It's the first time a non-profit org has developed housing for students in Canada.
It was a natural fit. The partners began working on an innovative financing model for the construction of an affordable apartment complex in downtown Montreal.
"The student union came up with the idea of putting together a referendum asking our students if we could take a chunk of funds from our larger student fund, to put towards a project dedicated to affordable housing options," says Isaiah.
The referendum passed with Concordia students voting heavily in favour. This kick-started the PUSH fund (Popular University Student Housing Fund) whereby the student union was able to provide UTILE with $1.8M of initial capital.
UTILE took the capital to market and attracted investments from numerous sources, including CMHC. The investments facilitated the creation of Fonds d'investissement pour le logement étudiant (FILE), which in turn created a $10M investment fund that would guarantee the construction of affordable student housing in the city.
Woodnote Co-operative will provide students in downtown Montreal with 90 affordable rental units. For Laurent, it showcases a unique financing model between a multitude of partners and it represents the first time where a non-profit organization is dedicated to developing housing leased to students. He hopes UTILE and the Concordia Student Union have created a blueprint from which other non-profit organizations across the country can build.
"It's the first time in Canada where we see a non-profit organization build affordable housing for students... and we want to make our experience available for other similar projects throughout Canada," Laurent proudly explains.
Given the challenges posed by COVID-19 Laurent also recognizes that 2020 and beyond could look quite different for students. While it's too early to say what the impact and implications for students might be, the new building is well positioned to respond.
"Whereas many student residences are opening only partially (if at all), due to contamination concerns and universities going online, our building is leased almost fully already. We are able to continue offering students accommodation because our architectural concept is based on complete apartments where self-isolation, if required, is possible."
For his part, Isaiah is excited for students to benefit from the new building and the positive impact it will have on their university experience.
"The building will not only provide students with a sense of community in the public housing market, it will provide them with the stability they need at home to support their studies on campus".
The Woodnote housing project is funded in part by the Affordable Housing Innovation Fund, a National Housing Strategy initiative. This innovative financing model allows student unions and similar organizations to more easily obtain equity and acquire additional funds to develop affordable rental housing projects – a first of its kind in Canada.